Choose from standard, luxury and executive minibuses
which range from 8 to 33 seats. All our vehicles are equipped with accessories to make your journey comfortable, safe, and memorable
Our minibus fleet
For all your group travel needs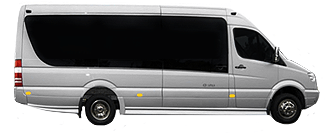 up to 19 passengers
up to 19 medium suitcases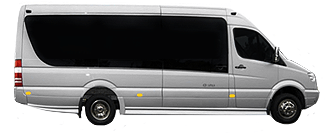 up to 22 passengers
up to 22 medium suitcases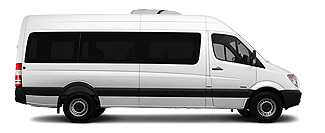 up to 16 passengers
up to 16 medium suitcases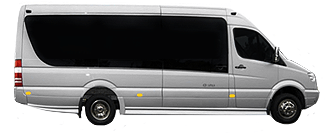 up to 19 passengers
up to 19 medium suitcases
For almost four decades Eurolink has offered a trusted and high profile minibus hire service to London and the UK. Eurolink provides fast and efficient transport for fun days out, corporate events, weddings, and airport transfers and with an extensive range of vehicles, we can customise our services to meet your requirements.
Airport transfer services
Based in Stratford East London Eurolink is ideally situated to provide airport transfers and airport minibuses for any sized group to and from the major London airports. Our well trained and friendly operators will guide you through the process to find the most appropriate vehicle in our fleet of luxury vehicles. We will also monitor your flight to ensure we meet you – whatever time your arrival – your driver will be waiting for you to guide you safely through the last part of your journey.
The minibus to suit your needs
When you come to Eurolink you can choose from standard, luxury and executive minibuses which range from 8 to 24 seats. All our vehicles are equipped with accessories to make your
journey comfortable, safe, and memorable. With generous luggage space and all the latest state of the art equipment, Eurolink minibuses are able to offer climate control, leather seats, and DVD players, as well as having accessibility features as standard.
Our advanced technology makes booking simple
At Eurolink we have made our minibuses the height of luxury and our booking process as simple and effective. To book a minibus simply telephone us on 0208 555 8888 and you will immediately be put through to one of our highly trained and dedicated customer service consultants. Your next booking will be even easier as your details are automatically captured by our computerised dispatch system including your location and destination!
Priority service with a business account
A business account can streamline your everyday commuting requirements. Your organisation can benefit from 30 day credit facilities, dedicated account managers, priority over cash bookings and full audit facilities.